Know More About Aishwarya Cottons
About Us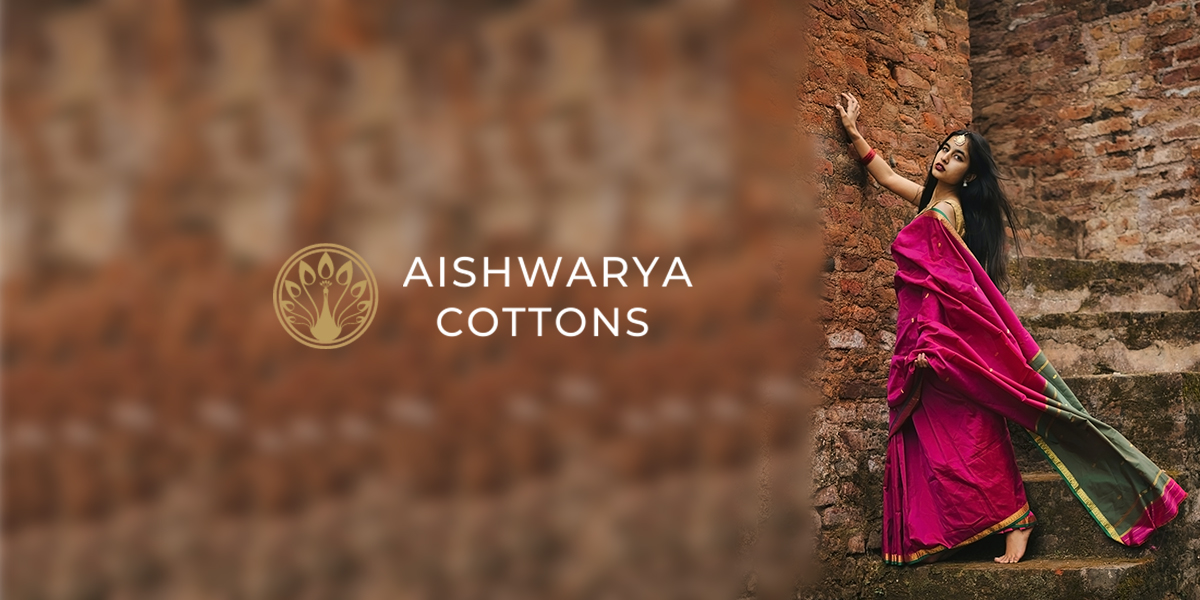 Aishwarya Cottons is one of the best places for buying cotton sarees online and offline. Cotton sarees for women are among the most traditional sets of outfits for Indian women. The latest cotton saree collection on Aishwarya Cottons comes in a lot of styles, patterns, fabrics, and colours. Women's cotton sarees in pastel, white, and other subtle colour palettes work well as everyday wear sarees, while you can buy cotton sarees online in bold colours like black, maroon, navy blue, emerald and more and heavily embellished patterns from the official Aishwarya Cottons website to look breathtaking at the next wedding celebration that you attend. 
We, at Aishwarya Cottons, have a huge collection of sarees, including Pure cotton sarees, Mercerized cotton sarees, Embroidery work sarees, sturdy handloom sarees, and much more.  Aishwarya Cottons will take you on a journey through India's rich heritage, combining the regional specialties of different places and the character of each fabric you will wear. It's easy to travel back in time through Indian history and discover the finest craftsmanship and best weaving with Aishwarya Cottons cotton sarees. Bringing textile designers, a community of artisans, weavers, and artists together, here's a modern platform that brings fun gems and jewels together and doesn't disappear.
To add to that, cotton sarees give an easy effortlessness to any lady's persona. Toward its finish, to oversee cotton sarees in all their freshness is justified, despite all the trouble. With Aishwarya Cottons, you get the opportunity to involve and purchase cotton sarees online from a stunning scope of examples and plans. Their accumulation of cotton sarees are texture rich and have restrictive cotton silk sarees too. Along these lines, with the tasteful look of cotton, a dash of smooth silk gives the coveted surface to your most loved wrap. And keeping in mind that you pick cotton sarees online here, you can simply improve the style with ethnic adornments from their collection.
Saree is a drape of grace, elegance and excellence. Indian culture is rich in culture and legacy, and we are firmly established in traditions and culture. All across the world, Indian attire is renowned for its elegance and traditional wear. Sarees are famous all over the world. Silk or cotton thread is used to weave the handloom sarees.
Over the years Aishwarya Cottons' has made its mark of trust in several cities including Bangalore, Hyderabad, Chennai, Delhi, and many tier2 cities. The vision now is to spread worldwide to make the end-user experience the most comfortable and rich sarees.
We work through every aspect at the planning